This week we wrapped up our Clue game with lots of fun challenges based upon the classic game.
Even though we have a winner in the game, these challenges still count toward the BPS prize drawing for March!!!
On Tuesday, Linda challenged us to a "background check" and to make our own background paper. She used a stamp to create hers:
On Wednesday, Jeannie brought out her knife and asked us to do the same with some precision cutting... Here are her fancy cricut dolphins: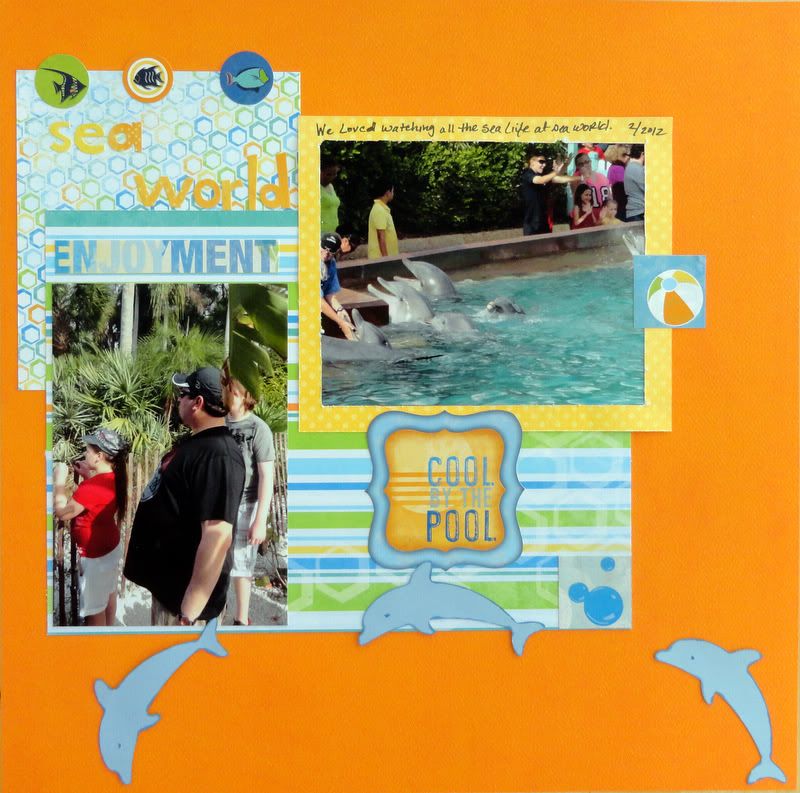 On Thursday, Sandy reminded us that the solution to the game is hidden...and challenged us to use hidden journaling or an envelop on our layouts....Her journaling is hidden underneath her photo!!
On Friday, Bev asked us to walk around and view the scene... She asked us to take a busy background paper and add our elements to make the layout complete.
For our Sketchy Saturday, Rebecca used a sketch from Nuts About Sketches as the basis for her layout...and asked us to use one of the weapons from the game of clue on your layout....
To qualify for the monthly drawing, you must complete 1 layout, 2 cards or 4 ATC's for each entry.
Have fun this week!!