It's Make UP Monday at CUC! My favorite day to play catch up.
Our Technique Tuesday this week was embellishing plain white flowers with markers, ink and stamps to match your card or layout. Nordica shared with us a video from StampTV.
http://www.youtube.com/watch?v=9SoLjQMjoTA and here is her example:
Wednesday Jo encouraged us to look around our houses and find non scrapping items to adorn our layouts. What could be hiding in your house waiting for you to discover? Anything from doilies to paperclips as is found on her layout below:
On Thursday Tamara shared an altered coin holder of Nana's Polar Express! Look how many photos and embellishments you can find to tell the story of a party at your house.
Friday's Focus Barb reminded us to use journaling strips to tell the story.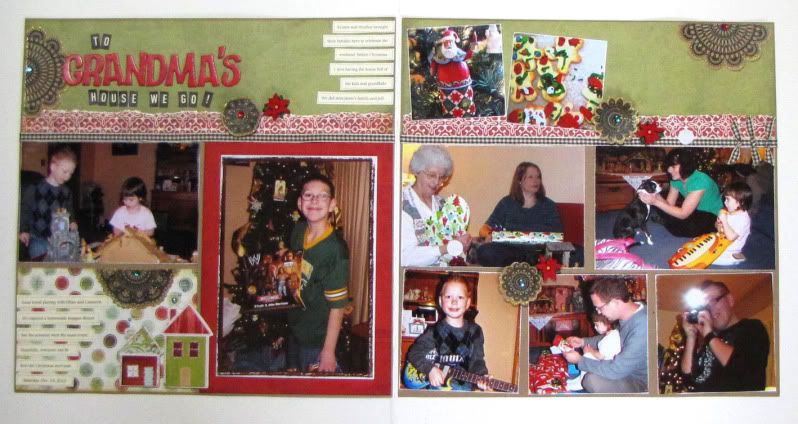 Saturday rang in the New Year with a sketch by Sandy Liles illustrated by Tammy in a snow day layout of her son. Here is the sketch for you to give it a try.
We hope you will join us over at
http://www.cookinupcreations.com/
for our January Stash Challenge. We are always ready and willing to use up the old so we can get new.