Can you believe it is May already?? This month we have the priviledge of working with paper Stacks from
Die Cuts With A View
.
Each Design Team Member was given a different stack to work with, so this should definitely be a month of variety for sure!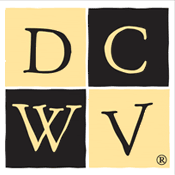 Now for the reveals.......
Barb -
I have the good fortune of working with DCWV's "Colorful Life" line, with fantastic graphics and colors with glittered accents. Design team member Jenny had introduced collage art as one of our Blue Plate Special challenges in April, and I was inspired to create a collage on canvas with some of the graphics. By the time I was done, I was covered in paint, gesso, glue, glitter .... and I had so much fun! Here is "Song Bird":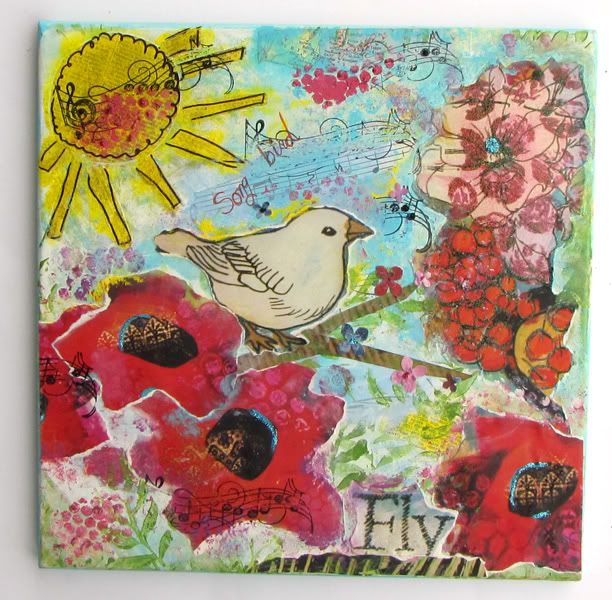 And a close up: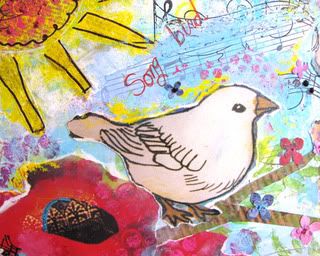 For my Design Team Reveal this month I was working with DCWV Paper Whimsy stack and Pressed Petal flowers. I created this layout of my niece Peyton on Easter Sunday. She was having an amazing time hunting for her eggs! I used a few sheets from the Paper Whimsy stack and layered them. Then I cut a flourish from one of the papers to add a little flair to the edge of the layout. I added my title using Rustic Sun stickers and some negatives of the stickers and added a little egg border and some trims. I finished by adding DCWV Pressed Petals epoxy stickers.
I'm working with the "All About Boys" DCWV stack...I'm gonna have sooooo much fun using this for the month of May! Here, I've created two cards using some of the papers...
Living near the beach, I was thrilled to be given the DCWV "Tahiti Beach" Stack to work with this month. I love the color combinations and the glitter accents on many of the pages. I had been keeping this family photo to scrap but had a difficult finding just the right paper...especially with the color combos of our clothing. I couldn't believe how well the colors of this stack worked with my photo!!
I can't believe how easy this layout went together. Shhhhhh..don't tell anyone but the journaling is actually on the paper too!! I added DCWV Chip Chatter numbers and a tag...they were already these colors, I simply had to sand them a bit to give them the distressed look. I also added some Pressed Petals flowers to the center of a few of my large Prima flowers to give it a little extra pop!
I have the DCWV Withered and Worn stack and I used this weathered board paper as my background. I added some glitter brads, "special" is K & Co. and the other stickers are from Deja View. Brennan was so excited to get this reading award, he wore it around his neck all day after school![/size]
We hope you enjoyed our reveals this week. Check back next week for more scrappy goodness from our designers and DCWV! Also be on the look out for some reveals from our very own Crop Chef winner, Nicole Brenna !!
And don't forget our blog hop and cyber crop! All the fun starts Wednesday night!!