Well here we are again with another week of great things to create!
For Technique Tuesday, Tammy challenged us to revisit an earlier challenge to use pleated ribbon on a project. She also added a sketch and the challenge to use the title "The Sweet Taste of ______________" . Here's an example of the pleated ribbon:
Jenny asked us to do some fussy cutting for What's New Wednesday and offered her beautiful examples.
For Transformation Thursday, you may use Crop Chef Challenge #3 as your challenge for this week, or you may use any previous Transformation Thursday challenge from any month (or any year!)
Cassy invited us to Glam It Up! for Friday's Focus. Her beautiful layout shows three different ways to add glitter and glam.
Barb's Sketchy Saturday challenge also includes a "recipe", which you will find on her original post. Here's her sample layout: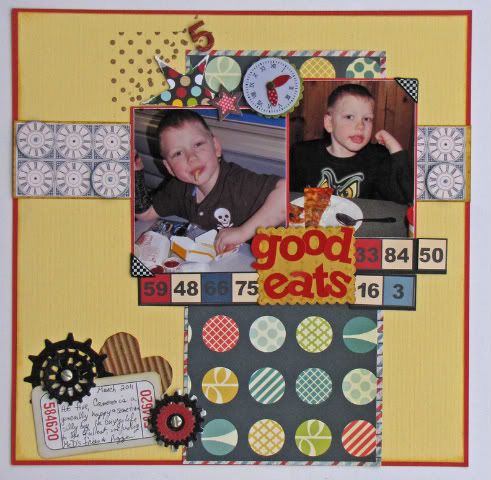 And on Inspirational Sunday, design team alumna Patti challenged us to choose a product and design an "ad layout" to feature it. Here's her lovely example with her granddaughter modeling her favorite clothing line:
I hope you will all try each of the challenges this week and find satisfaction in your scrappy life.